MUSIC PRODUCTION
Are you a Corporation, Agency, Artiste, Band or Individual ?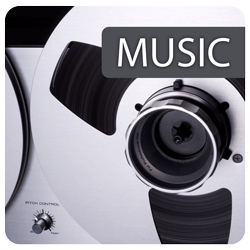 In search for services like Composing, Producing, Music Arrangement, Recording, Mixing, Mastering or any kind of music production ?
Our discipline and creativity enable us to deliver excellent products for your projects. Apart from vast experiences of music producer, our studio has an excellent collection of equipment. Our recording studio offers the state of the art technology often surpassing the quality that you can get.
Always remember, if you start right, you will end it great ! Start Well and End Better! You won't have headaches trying to correct mistakes.
With our team of Music Producer, Composer, Recording Engineer, Mixing Engineer, Music Arranger and Mastering Engineer, we are the team to deliver your Music Production.
Click here to MIXING AND MASTERING works 
What is Music Production ?
Producing music starts with music composition. Composing music consists the tasks of writing lyrics, melodies and chord progressions for the song. A songwriter also known as composer, would artistically piece your vision, ideas and emotions into the song, which will be then be pass on to the Music Producer. A music producer will conceptualize the style and further enhance the appeal of the music through ideas, structure and styling.  On to Music arrangement, a process where instrumentation such as drum, bass, guitar, piano and strings will be dynamically orchestrated into the sequence.
During the recording stage, all instrumentation including main and backup vocals will then be recorded into the RECORDING STUDIO. This process might take up to a few days or even weeks of consecutive work factoring the consistency and performance of musicians to match with the high standard requirement of the producer.
The song will go through the ears of the mixing engineer. Through various tuning, edits and effecting, he will craft the tracks to make them sound real good. Consequently, the mastering engineer will perform the final critical listening sessions to ensure that the tracks are great for countless listening without fatigue. This particular task is performed meticulously through professionally calibrated broadcast system with mandatory mastering instruments.
You may want to consider looking into our AUDIO SUITE – RECORDING STUDIO, VOICEOVER RECORDING PRODUCTION,  SOUND DESIGN / FOLEY / FILM SCORING
DREAMBOX STUDIO
A CALL OR AN EMAIL AWAY