SOUND DESIGN / FOLEY / FILM SCORING
Sound design is commonly known as foley and sound effects. It is a process of specifying, acquiring, manipulating or generating audio elements. It employs a variety of disciplines including film making, television, theatre, sound recording, live performance, sound art, post-production, radio and game development. Sound design most commonly involves the manipulation of previously composed or recorded audio, such as sound effects and dialogue. In some instances it may also involve the composition or manipulation of audio to create a desired effect or mood. A sound designer is one who practices the art of sound design.
Importance of Sound Design and Foley
Sound design is an essential part to many variety shows, events to even special projects like Halloween Horror Nights. Not only does our team of sound designer spice up your project, they also create great dynamics and ambience to a good show. If you have been raking your brains on what went wrong, then it must be a professional sound fx director, sound designer or engineer that had been missing from your team.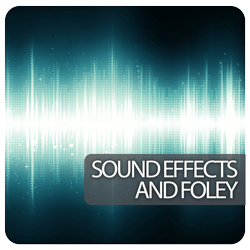 From Original Sound Track (OST) To Music Scoring
How about having an original soundtrack OST to your film that pulls the strings of many hearts. Or a well-orchestrated music that builds on the emotion and excitement to your motion pictures ? A film score (also sometimes called background score, background music, movie soundtrack, film music or incidental music) is original music written specifically to accompany a film.
Sound Design, Foley and Music Scoring contributes to many positive effects in enhancing the audience experience in multiple aspects. We have many clients coming to us and never looked back; when they know that they could get the best with the same dollar. Whether a movie, commercial, theme project or short feature, we share our professional views and contribute to make your project the best ever.
You may want to consider looking into our AUDIO SUITE – RECORDING STUDIO, VOICEOVER RECORDING PRODUCTION
SOME OF OUR PREVIOUS SOUND DESIGN WORKS
DREAMBOX STUDIO
A CALL OR AN EMAIL AWAY
DREAMBOX STUDIO
We specialize in Video Production, Music Production, Photography, Sound Design, Web Development and Digital Marketing. With our Video Post Production, Recording Studio and Audio Post Production suite, your production is our pride. Located in a bustling city like Singapore, we work tirelessly pushing through boundaries to deliver our best. Regardless of any video, music, photo, sound design or media that you have created, they speak 24 hours a day, 7 days a week and 365 days a year even while you are resting. From providing creative ideas, media production or digital marketing, we are the team you can rely on for a dynamic and eclectic production.
ABOUT US
As a Creative Agency & Media Content Producers, DreamBox started with the vision of integrating ideas into creative media content and experience, regardless of platform. Bearing no constraints on perspectives and interpretations allowed DreamBox to make everything possible. Apart from having its own facility, DreamBox has carved an image for itself as a creative agency, media agency, video production house to even a design & build studio covering your needs in brand, corporate, investor, public relations (PR) communications, advertising, and marketing. Created for the regional markets, DreamBox has been established as being dexterous in the field since its inception. Serving various clients from several industries ranging from multi-national companies, small-medium enterprises to even successful individuals, Dreambox is known for being critical to details, and their adherence to delivering the best interpretation at all lengths have brought them to where they are today. That is what is seen as the utmost priority, to provide innovative solutions in conveying key messages to the masses. With an experienced team of directors, supported by a team of energetic and talented professionals, DreamBox has the capability of tailoring needs in correspondence to your wishes; which eventually transforms ideas into effective values (in terms of investment & revenues) for your company. Being a popular choice amongst, DreamBox truthfully aims to penetrate with outstanding products which are agreed upon.
CLIENTELES & PROJECTS

YOUR SUCCESS IS OUR PRIDE
Dreambox Studio serves as an agency for Advertising, Public Relations, and Marketing Communications. Their diverse portfolio has displayed the passion for their clients to attain success in every campaign. With their experience and capabilities to deliver quality work, the power of information, communication, and media shall be at your fingertips.
Download ABOUT US | PROJECT LINKS | WHY US | FLAGSHIPS