CREATIVE AGENCY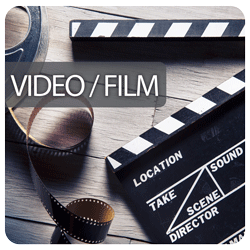 As a Creative Agency, we specialize in the execution of artistic concepts and production of media content across various media platforms. From Branding, Marketing, Training to even Documenting, the growing trends for use of digital media is only going to grow. Moving with the advancement in technology,  there are simply more reasons than ever to why an organization would require to engage their target audience with creative concepts and eye catching media content. The art and depth to engage your audience lies in the creative hands and minds of our team to help present your organization's vision, product and services to the world.
For various departments within your company
Corporate Communications
Sales / Marketing
Business Development
Technical Support
Customer Service
Human Resource
Media / Investor Relations
Training
Video Production has grown to be an essential tool in every department of an organization.
Various uses of video production includes
Corporate Video definitely Increases Market Presence and Client Confidence.
Recruitment Video serves as an Inspirational presentation to attract The Right Candidate.
Event Video Coverage for product launch or events Key A Milestone on announcing the latest updates.
Social Media Video is one of the fastest way to engage your audience and turn them into prospective clients.
Seminar Conference Recording with Livefeed Via Internet provides accessibility during and after the actual day.
Training Video for Service, Maintenance and Safety Educates Users, Strengthen Standards and Increases Level Of Consciousness on guidelines set by management.
As a
creative agency
, we offer a spectral of branding and communications services, helping companies engage a wide range of audience through their marketing channels, whether it's via commercials, social media, or through print ads or events. Doubling as a media production agency, we offer end-to-end solutions from creative concepts to fully produced media content. Nothing beats working directly with our talented directors and producers to elevate your project for greater heights.
Regardless of brands and objectives, we can help you achieve your goals  with expertise and experience.
Your MEDIA PRODUCTION will only be complete with us.
You may want to consider looking into our VIDEO EDITING POST PRODUCTION, VIDEO PRODUCTION AND VOICEOVER RECORDING PRODUCTION
Therefore nothing beats well-produced content that resonates well in the hearts of your audience.
With an excellent presentation, our creative & media production agency elevates your company's image in terms of branding and market presence. Furthermore with our deep understanding and studies into the market trends and target audiene profile, we will definitely make your stories influential, touching and even inspirational.
Singapore's Leading Corporate Video Production Company - Dreambox Studio
Also known as Video Agency, Media Agency, Media Production Company, Branding Agency, Marketing Communications Company, Corporate Videography, Media Content Producers and Creative Agency. Leading Corporate Video Production company & agency in Singapore, specializing in film production, videography, motion graphics & editing.
Dreambox Studio is a Leading Corporate Video Production company & agency in Singapore, specializing in film production, videography, motion graphics & editing.
Dreambox Studio provides services for video production, videography, photography, music production, sound design, media production and live streaming
Helmed as the best hybrid, digital & virtual event agency, we offer secure logins, web systems infrastructure to help you bridge communications for your business needs. Build brands and increase sales by engaging Singapore's Leading Corporate Video Production Company - Dreambox Studio, also known as a Video Agency, Corporate Videography Company, Media Agency, and Creative Agency. We also provide Corporate Video Production and Videography Services, Recording Studio, Event Photography, Web Development, Design and Build, Digital Marketing, and Online Advertising. Digital Advertising is a growing need in every business, so is digital marketing. With digital marketing and advertising pairing up with our leading media production services, we help you generate revenues that put you as a market leader ahead of your rivals. Helmed as the best creative agency for video production, Dreambox Studio delivers quality media production services at mediocre cost. Our team provides the best Event Photography and Videography services across Singapore. Event Videography is a great way to remember events of all nature. Live Streaming Broadcast Video Production provides accessibility to information over the internet during and after the actual day. Dreambox Studio brings you the best-in-class interaction and engagement through proprietary broadcast techniques which allows you to interact with the on-site and online audiences, happening all at the same time. Video Streaming allows multiple users to view the event online. From producing Brand Song to advertising jingles, our Recording Studio may be used to record Advertisement, Voiceover or Music. Geared with a Video Post Production capabilities, we provide Video Editing service. Recording studio is for onsite recording, location recording, Music production, Sound Design, and Voiceover Recording. We create radio commercials, tv commercials for advertising needs. We are fully equipped to provide Videography and Videographer. Helmed as a boutique and one of the best creative agency with in-house media production capabilities, Dreambox Studio is a top corporate video production house and company based in Singapore but serving beyond its shore in China, Hong Kong, Taiwan, Korea, Japan, Thailand, Vietnam, Cambodia, and Malaysia in corporate video production and photography. With bases extended in these countries, Dreambox Studio's work evolve around global corporations in these regions. #corporatevideoproduction #corporatevideograpghy #creativeagency #mediaagency #videoagency #livestream #eventagency #mediaproductionagency #videoproductionhouse #videoproductioncompany #videocompany #mediaproducer #dreamboxstudio #virtualeventagency #digitaleventagency #virtualeventcompany #hybridevent