CREATIVE AGENCY
Dreambox Studio is one of the leading Creative Agency providing advertising, branding, corporate, events, marketing and public relations communications. With in-house media production capabilities, Dreambox Studio had established to be the solutions provider to help you bridge your communications needs. From Video Production, Music Production, Photography, Sound Design, Live Stream, Web Development, Design & Build, Online Advertising, Video Post Production, Recording Studio and Audio Post Production, we plan, design, conceptualize, execute and produce successful campaigns and projects for your needs. From the creative or technical aspects, we pledge to produce turnkey projects that create valuable returns for your organization. It is of the utmost importance that we break through every obstacle to achieve milestones for our clients, stakeholders, and partners. A well-thought plan will require a highly skilled team that has a clear understanding of the requirements from various aspects in order to produce the outcome any other would yearn for. We strive to achieve stellar results in every project we take on.
Commonly Known As
Creative Agency, Advertising Agency, Media Agency, Video Agency, Virtual Event Agency, Video Production, Videography, Music Production, Photography, Sound Design & Effects, Web Development, Creative Director, Video Director, Videographer, Photographer, Web Developer, Video Guy, Sound Man, Photographer, Videographer, Web Designer, Sound Engineer, Sound Technician, Sound Technician, System Administrator, Lighting Man, Gaffer, Music Producer, Sound Designer, Foley Artist, Music Director, Musician, Recording Engineer, Producer, Media Specialist, Marketing Consultant, Creative People, Interior Designer, Renovator, Technician, Media Producer or whatever you can think of.
Therefore nothing beats well-produced content that resonates well in the hearts of your audience.
With an excellent presentation, our creative & media production agency elevates your company's image in terms of branding and market presence. Furthermore with our deep understanding and studies into the market trends and target audiene profile, we will definitely make your stories influential, touching and even inspirational.
DREAMBOX STUDIO
STRIVE FOR THE BEST IN EVERY PROJECT WE PRODUCE.
ABOUT US
As a Creative Agency & Media Content Producers, DreamBox started with the vision of integrating ideas into creative media content and experience, regardless of platform. Bearing no constrains on perspectives and interpretations had allowed DreamBox to make anything possible. Apart from having its own facility, DreamBox has carved an image for itself, gradually taking position as a creative agency, media agency, video production house to even a design & build studio covering your needs in brand, corporate, investor, public relation (PR) communications, advertising and marketing. Created for the regional markets, DreamBox has established as being dexterous in the field since its inception. Serving various clients from several industries ranging from multi-national companies, small-medium enterprises to even successful individuals, being critical to details and their adherence in delivering the best interpretation has brought them to where they are today. That is what seen as the utmost priority, to provide innovative solutions in conveying key messages to the masses. With an experienced team of directors, supported by a team of energetic and talented professionals, DreamBox has the capability of tailoring needs in correspondence to your wishes; which eventually transform ideas into effective values (in terms of investment & revenues) for your company. Being a popular choice amongst, DreamBox truthfully aims to penetrate with outstanding products which are agreed upon.
CLIENTELES & PROJECTS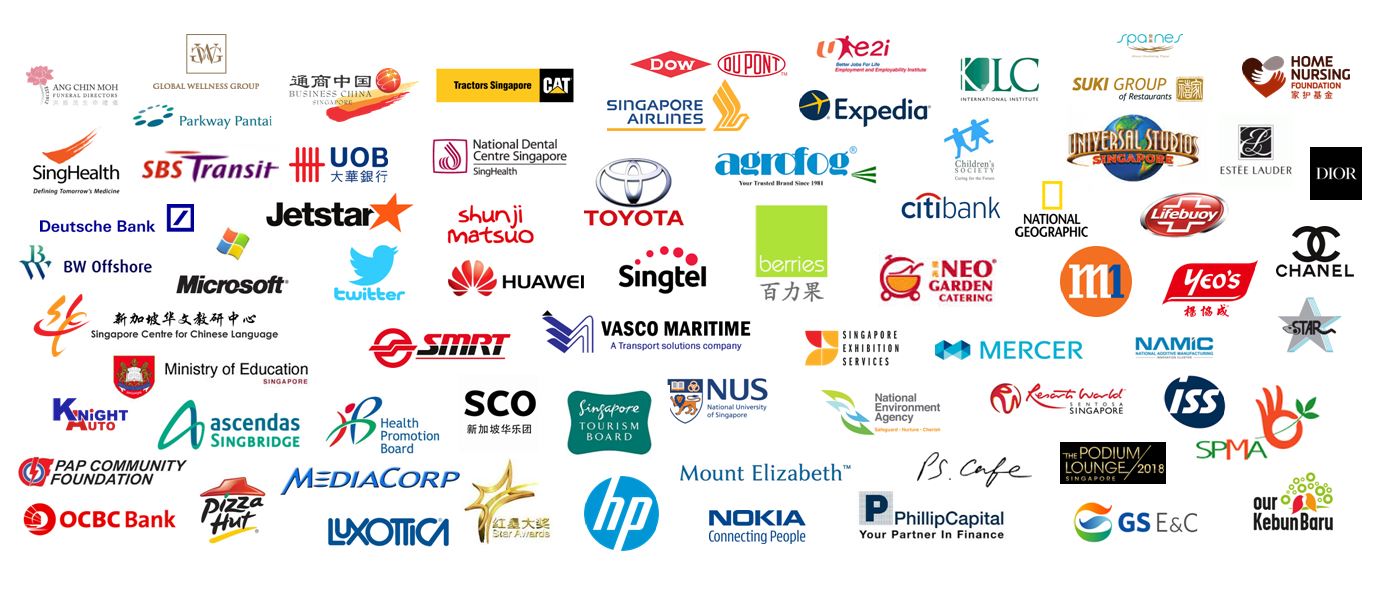 YOUR PRODUCTION IS OUR PRIDE
Download ABOUT US | PROJECT LINKS | WHY US
Film Video Photography Music Sound Design Website Development Media Production and Marketing Consultancy Company in Singapore. Corporate Video Production, Music Production, Sound Design, Web Designer, Web development, Media Marketing in Singapore, video production singapore, marketing consultancy, recording studio singapore, music production singapore, TVC Production, Corporate Video, Product Video, Training Video, Instructional Video, Marketing Video, Social Media Video, Safety Video, Music Video, Aerial Video, Videography, Cinematography, Photography, Singapore, Malaysia, Japan, Thailand, Vietnam, Cambodia, Indonesia, Korea, Australia, New Zealand, Maldives, China, Taiwan, Music Recording, Music Mixing, Music Mastering, Music Producing, Music Composition, Music Writing, Jingle Production, Sound Production, Music Producer, Sound Designer create Sound Effects, Foley, Music Arrangement, Music Scoring, Music Production, Video Director, Director of photography, Music Director, Video Editor, Recording Engineer, Mixing Engineer, Mastering Engineer. list of media companies in Singapore, media companies in Singapore, media company Singapore, film companies in Singapore, film production companies Singapore, live stream video agency, virtual event company in Singapore, hybrid event company. Dreambox Studio is a Leading Corporate Video Production Company and corporate videography company in Singapore.

We would like to thank the following websites for featuring our company and works
Singapore's Leading Corporate Video Production Company - Dreambox Studio
Also known as Video Agency, Media Agency, Media Production Company, Branding Agency, Marketing Communications Company, Corporate Videography, Media Content Producers and Creative Agency. Leading Corporate Video Production company & agency in Singapore, specializing in film production, videography, motion graphics & editing.
Dreambox Studio is a Leading Corporate Video Production company & agency in Singapore, specializing in film production, videography, motion graphics & editing.
Dreambox Studio provides services for video production, videography, photography, music production, sound design, media production and live streaming
Helmed as the best hybrid, digital & virtual event agency, we offer secure logins, web systems infrastructure to help you bridge communications for your business needs. Build brands and increase sales by engaging Singapore's Leading Corporate Video Production Company - Dreambox Studio, also known as a Video Agency, Corporate Videography Company, Media Agency, and Creative Agency. We also provide Corporate Video Production and Videography Services, Recording Studio, Event Photography, Web Development, Design and Build, Digital Marketing, and Online Advertising. Digital Advertising is a growing need in every business, so is digital marketing. With digital marketing and advertising pairing up with our leading media production services, we help you generate revenues that put you as a market leader ahead of your rivals. Helmed as the best creative agency for video production, Dreambox Studio delivers quality media production services at mediocre cost. Our team provides the best Event Photography and Videography services across Singapore. Event Videography is a great way to remember events of all nature. Live Streaming Broadcast Video Production provides accessibility to information over the internet during and after the actual day. Dreambox Studio brings you the best-in-class interaction and engagement through proprietary broadcast techniques which allows you to interact with the on-site and online audiences, happening all at the same time. Video Streaming allows multiple users to view the event online. From producing Brand Song to advertising jingles, our Recording Studio may be used to record Advertisement, Voiceover or Music. Geared with a Video Post Production capabilities, we provide Video Editing service. Recording studio is for onsite recording, location recording, Music production, Sound Design, and Voiceover Recording. We create radio commercials, tv commercials for advertising needs. We are fully equipped to provide Videography and Videographer. Helmed as a boutique and one of the best creative agency with in-house media production capabilities, Dreambox Studio is a top corporate video production house and company based in Singapore but serving beyond its shore in China, Hong Kong, Taiwan, Korea, Japan, Thailand, Vietnam, Cambodia, and Malaysia in corporate video production and photography. With bases extended in these countries, Dreambox Studio's work evolve around global corporations in these regions. #corporatevideoproduction #corporatevideograpghy #creativeagency #mediaagency #videoagency #livestream #eventagency #mediaproductionagency #videoproductionhouse #videoproductioncompany #videocompany #mediaproducer #dreamboxstudio #virtualeventagency #digitaleventagency #virtualeventcompany #hybridevent